Revel Rey Swim, the sexy creation from Audrey "Rey" Swanson. Audrey began her career in interior and graphic design. Her love for textiles and prints pulled her in a new direction into manufacturing.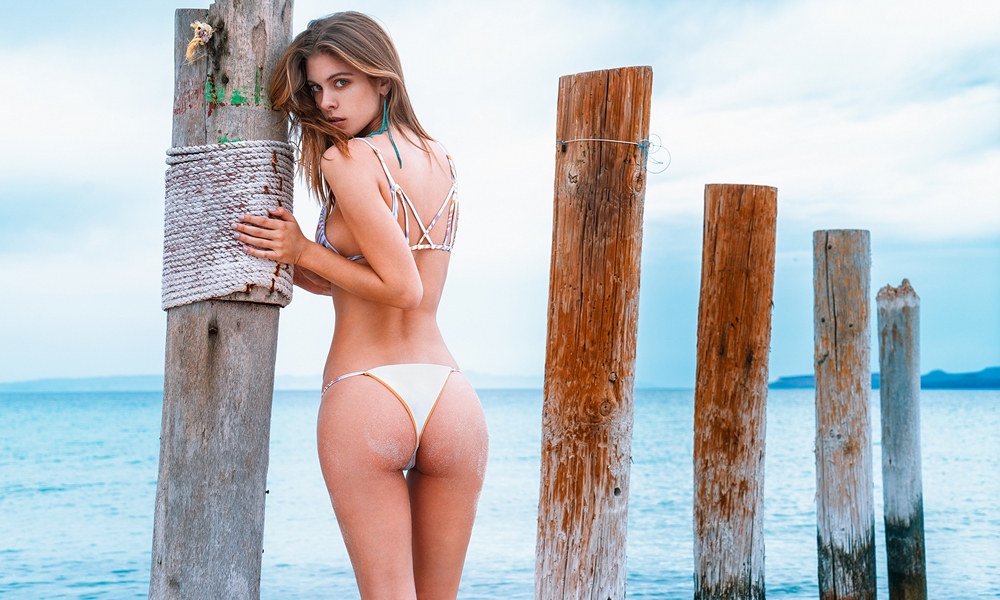 Fortunately, her career choice allowed her to travel the world to exotic locations, baptizing her in the world of Bikinis and the swimwear industry.
Her passion is obvious, creating hand painted print fabrics, with mixed media and patterns. Sexy and bold, her cuts and styles blend in a unique silhouette, launching one of the sexiest, flattering, and unique swimwear collections to come out in years.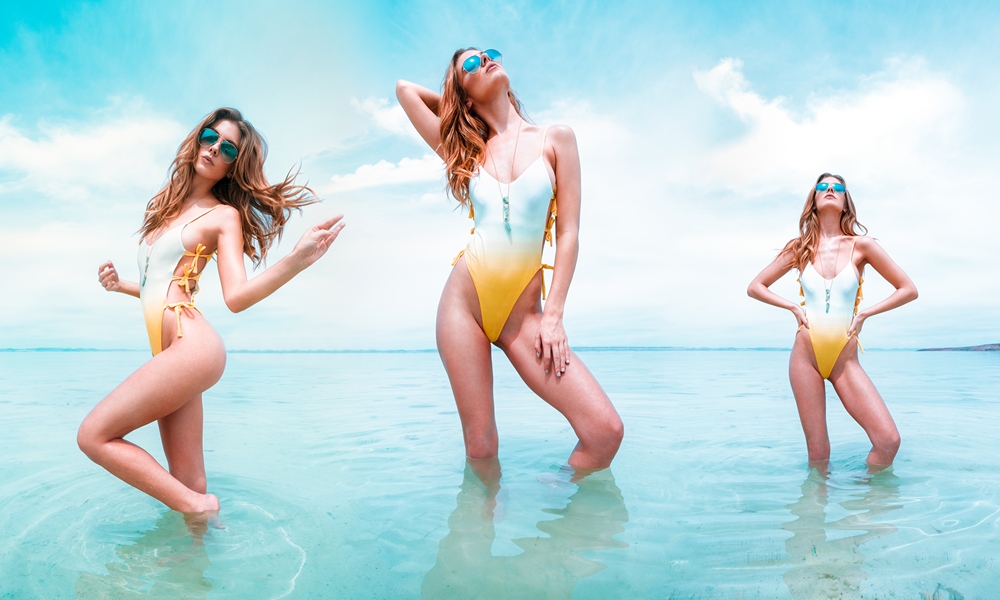 Stand styles like the sexy two-piece high waisted bikini, Holstein White Lush Bralette and Cheeky Bikini. Features a Bralette top with mesh detail, adjustable straps, seamless construction, and Brazilian cut cheeky bottoms.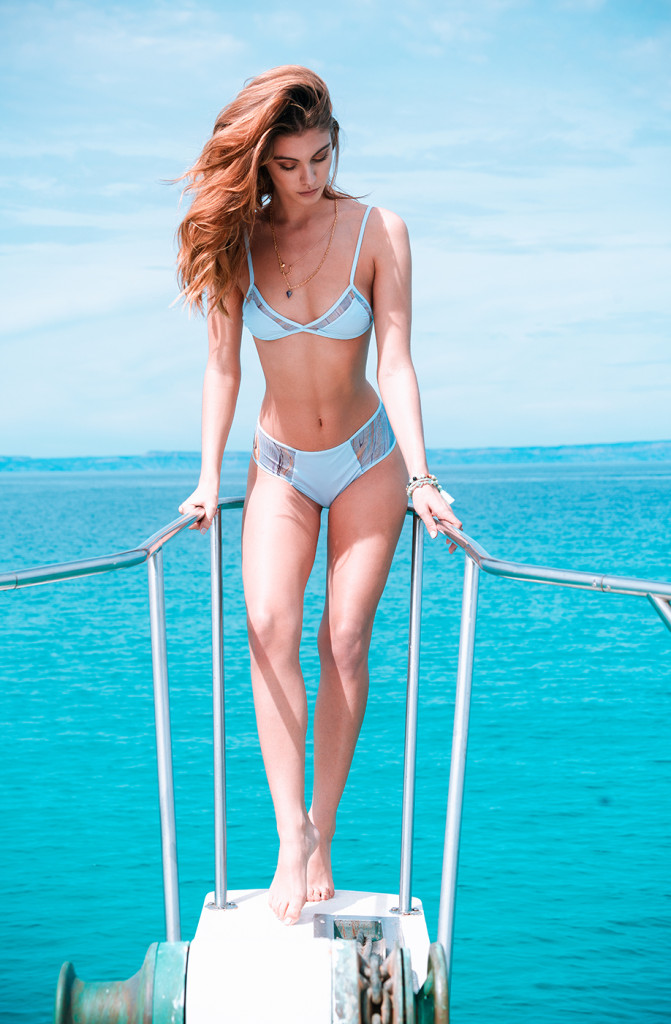 One Piece Swimsuits and Best Seller, Grace Jones Orange Lush One Piece. Features, sexy nude mesh in the front inset, accentuates the bust line and lengthens the torso, with racerback nude mesh detail in the back, high cuts on the hips and Brazilian cut bottom coverage, sexy sophisticated, and so hot.
And personal favorite, Stallion Blue Zebra and Navy Reversible string Bikini. Sliding halter top, adjust at the neck with a back closure, with removable T-Back string detail. A perfect compliment to the Brazilian tie side bikini bottoms that reverse from Zebra blue stripe to solid blue. Check out the totally NEW Revel Rey Swim Collection available NOW, at Butterflies and Bikinis.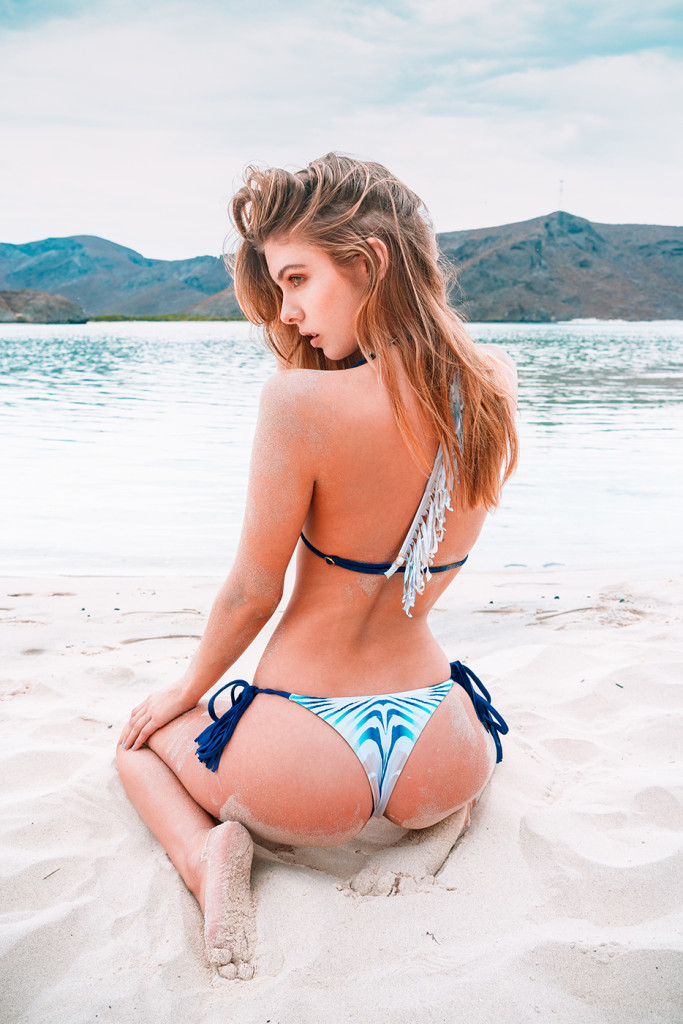 (Visited 188 times, 1 visits today)