Happy Endingz Swimwear is a brand new Sexy Eco Conscious swimwear collection designed, developed and produced by its founder, and Santa Barbara local, Vanessa Rivers.
"Happy Endingz® Eco Swimwear was created to provide bikinis that are functional, sexy and environmentally conscious. The Designer and Founder, Vanessa Rivers, grew up on an eco ranch in Central California and attended college at UC Santa Barbara where she fell in love with surfing".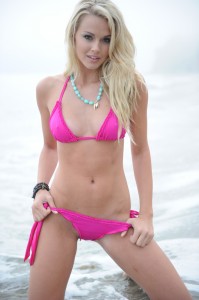 The line's green concept was born out of Vanessa's passion for protecting the environment and her bikini's signature "butterfly cut" bottoms with minimal back coverage are inspired by the Hawaiian Islands.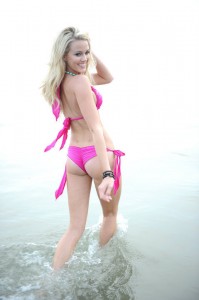 Despite having a celebrity lineage including father, singer Johnny Rivers, grandma, actress Debbie Reynolds, and aunt, Carrie Fisher, (aka Princess Leia), she has managed to stay grounded and dedicated to her goal of helping green become mainstream. Vanessa lives in Santa Barbara, CA, where she spends her time teaching surf lessons and designing swimwear".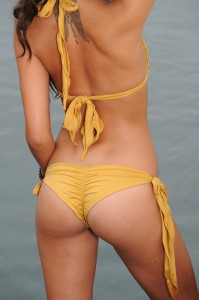 You have to wear one of these bikinis to appreciate their quality and the silky satin sensation you feel against your skin. Made in the USA from Recycled Nylon, are to die for! "It takes just one person, one choice, one step…one teeny, eco bikini to make the world a greener place".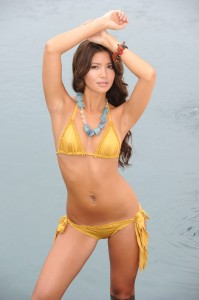 "Our philosophy is that you don't have to compromise on style or price to go green. In addition 10% of all profits go to the Happy Endingz® Alternative Energy Fund, created to allocate money to small businesses that want to convert to eco practices".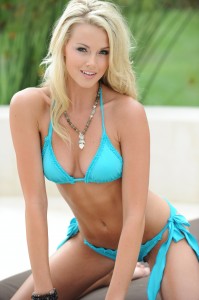 "Whether you're paddling out for a surf session or lounging on the beach, going green never looked this good"! And you never look so hot!
Butterflies and Bikinis is proud of our continued support to our Environment and excited to offer Happy Endingz swimwear coming this February 2011. One sexy style in three luscious and seductive colors, "Gold Goddess", "Blue Bliss", and "Pink Passion", perfect for any adventure.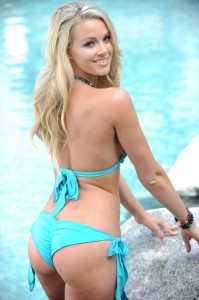 (Visited 1,160 times, 1 visits today)