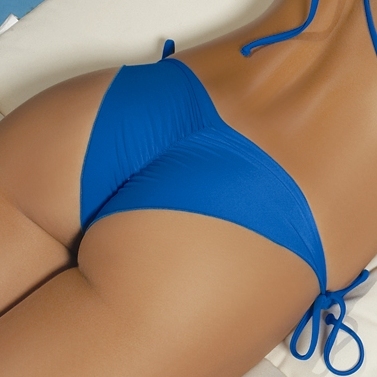 Luli Fama has created a fashion frenzy with the Ruched Scrunch Butt Bikini Bottom, with countless imitators trying to create the look that they have done so well.
 It's no wonder this bottom style is the hottest trend in America and soon to be world wide. Not many know this but, Luli Fama makes two cut
styles in many of the scrunch butt bottoms from a Brazilian cut with minimal coverage or Moderate cut for those not ready or willing to show off too much.
In either case the Luli Fama Scrunch Butt enhances the appearance of shape and lift, that is guaranteed to catch the attention of any onlooker as well as give you added confidence and sex appeal.
 Available in most all Luli Fama styles for 2011 including the Casita Buena Collection offered in 17 passion flavor colors,
 Available now at Butterflies and Bikinis